COVID-19 Research and Studies Support Program has been opened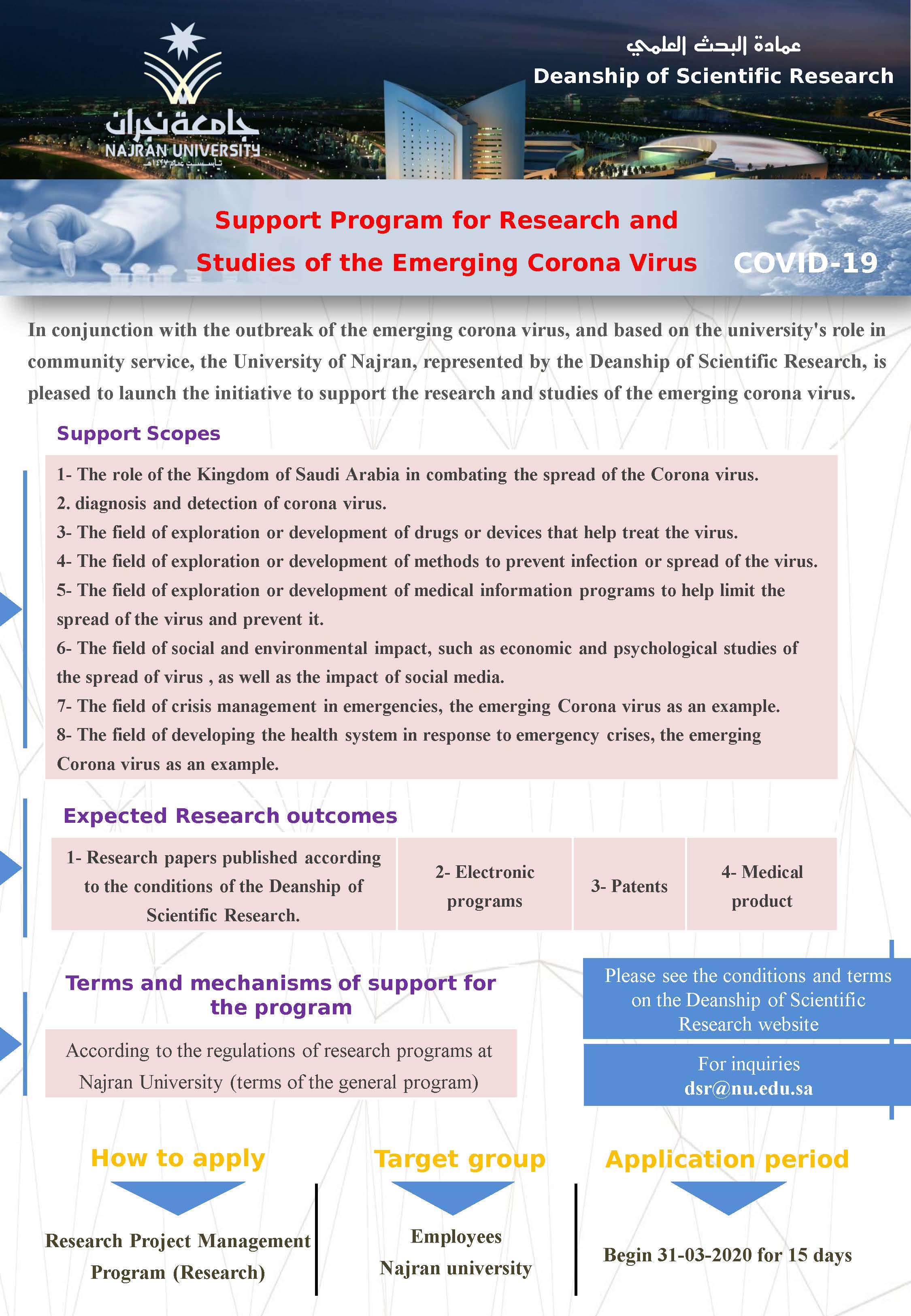 Corona virus research projects will be received according to the following controls and conditions:
- The number of researchers in a single research proposal does not exceed 3 researchers, including technicians
A specific number is not required in the final publication.
- In case the main researcher or one of the researchers participating in the research proposal stumbles on
Pay the research advance of the previously supported research. The research proposal will not be accepted
For the current program.
Filling out the complete form fields and the correct way is a major requirement to consider the application
(download the form).
- Researchers (president or participant) who submit research proposals for the first time through a "research" program, they must send an official transaction to the deanship of scientific research "in the name of the user" of the university in order for them to enter the program.